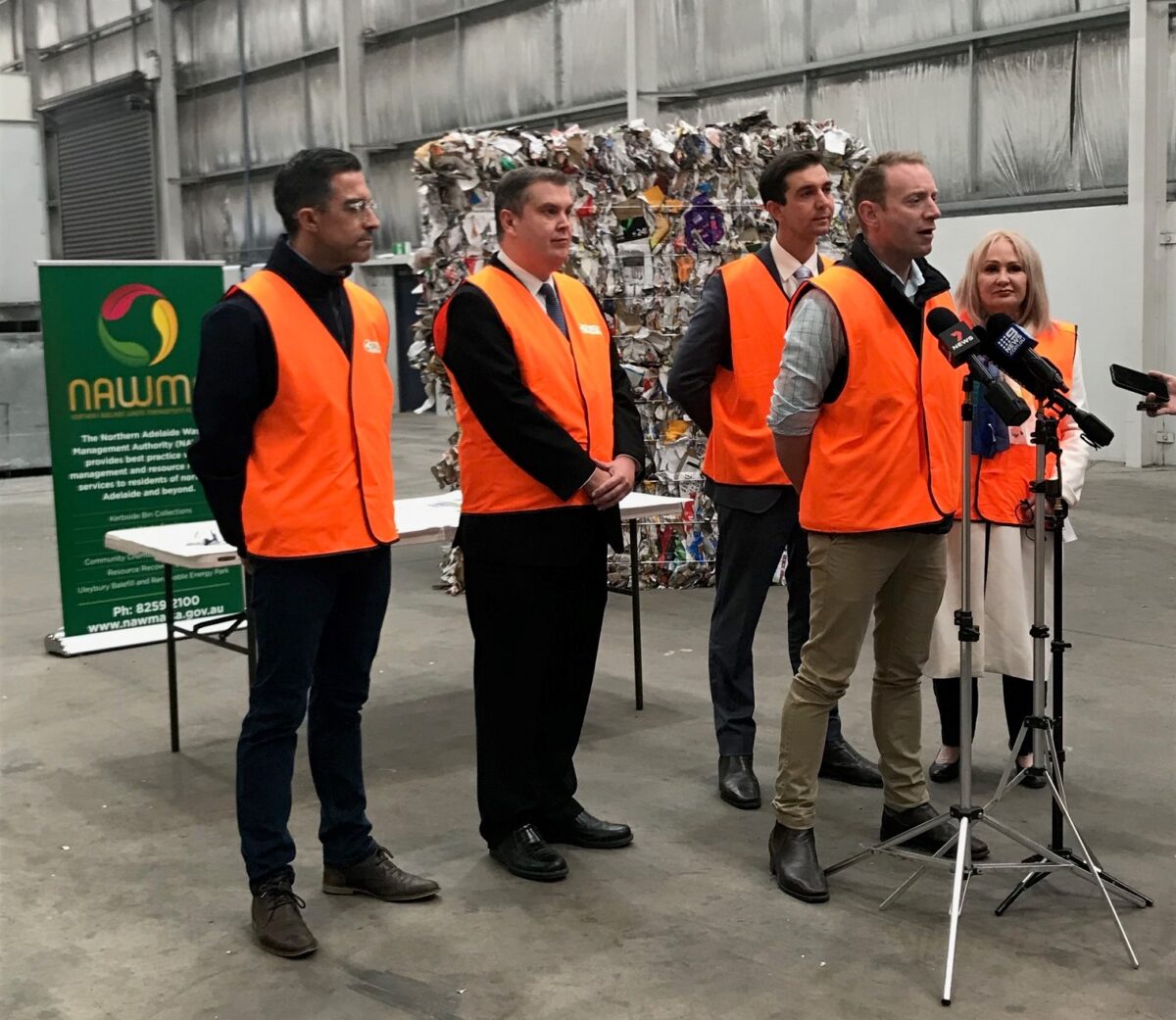 Funding announced for NAWMA's new Paper Polishing Plant
Every year NAWMA processes around 26,000 tonnes of paper and cardboard from yellow-lid kerbside recycling bins. NAWMA's 40 sorters hand-sort this resource at the Material Recovery Facility (MRF) in Edinburgh so that it can be transformed into new paper and cardboard products.
Today NAWMA received grant funding totalling almost $8 million through the federal government's Recycling Modernisation Fund with matching co-funding from state government – Green Industries SA. NAWMA will use the funding to expand its MRF to include a Paper Polishing Plant so that sorted cardboard and paper can be further cleaned of residual contamination such as fragments of soft plastics, which will make it easier to recycle.
The new facility is expected to create around 65 jobs during the construction phase and around twelve new jobs when it is up and running.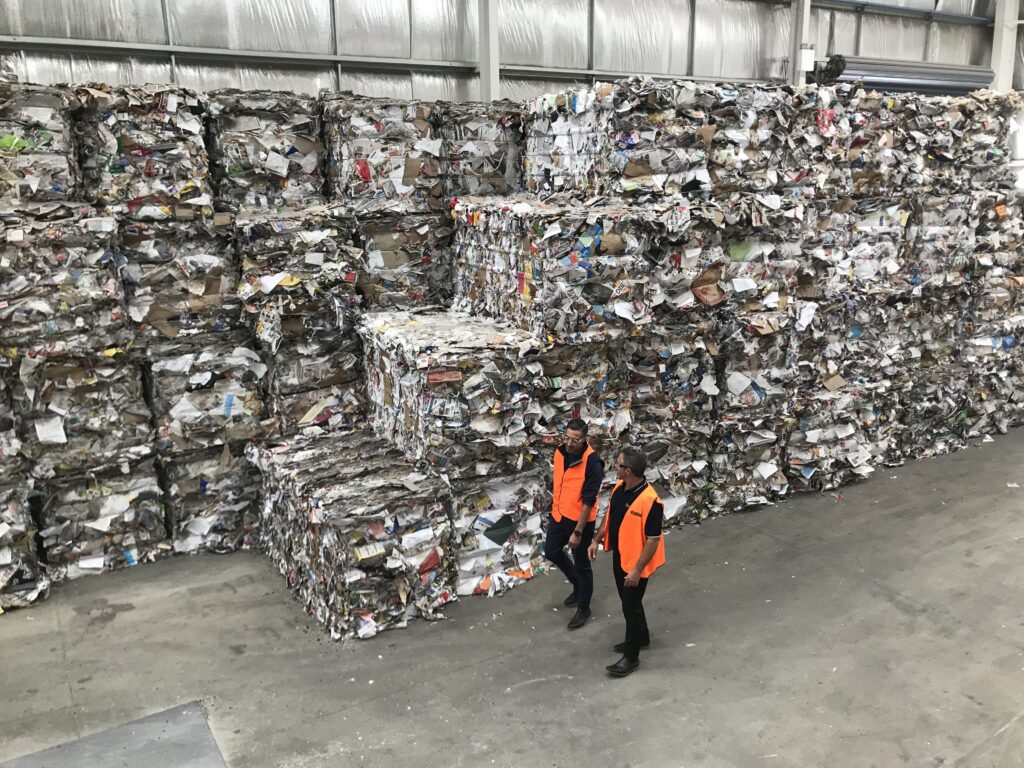 NAWMA would like to thank residents for recycling correctly so that local jobs can be created and natural resources can be protected.
If you have a recycling question, please call the NAWMA Customer Service Team on 8259 2100.