Was Your Bin Stickered?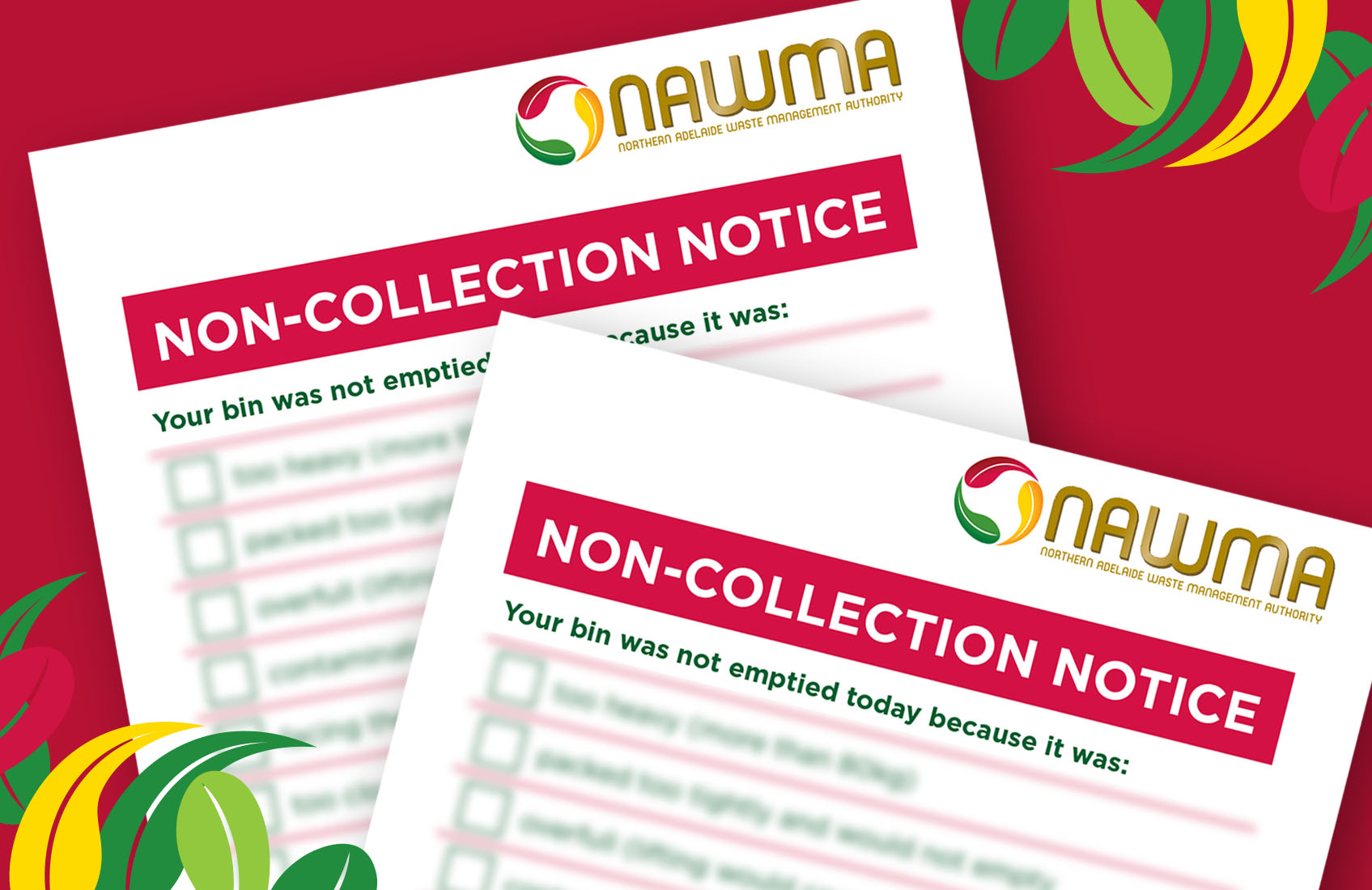 Occasionally you may find a sticker on one of your kerbside bins.
A red 'Non-collection Notice' sticker means the collection truck driver was not able to empty your bin. You will need to address the issue identified on the sticker before your bin can be emptied.
For further information, please contact the NAWMA Customer Service Team on 8259 2100.