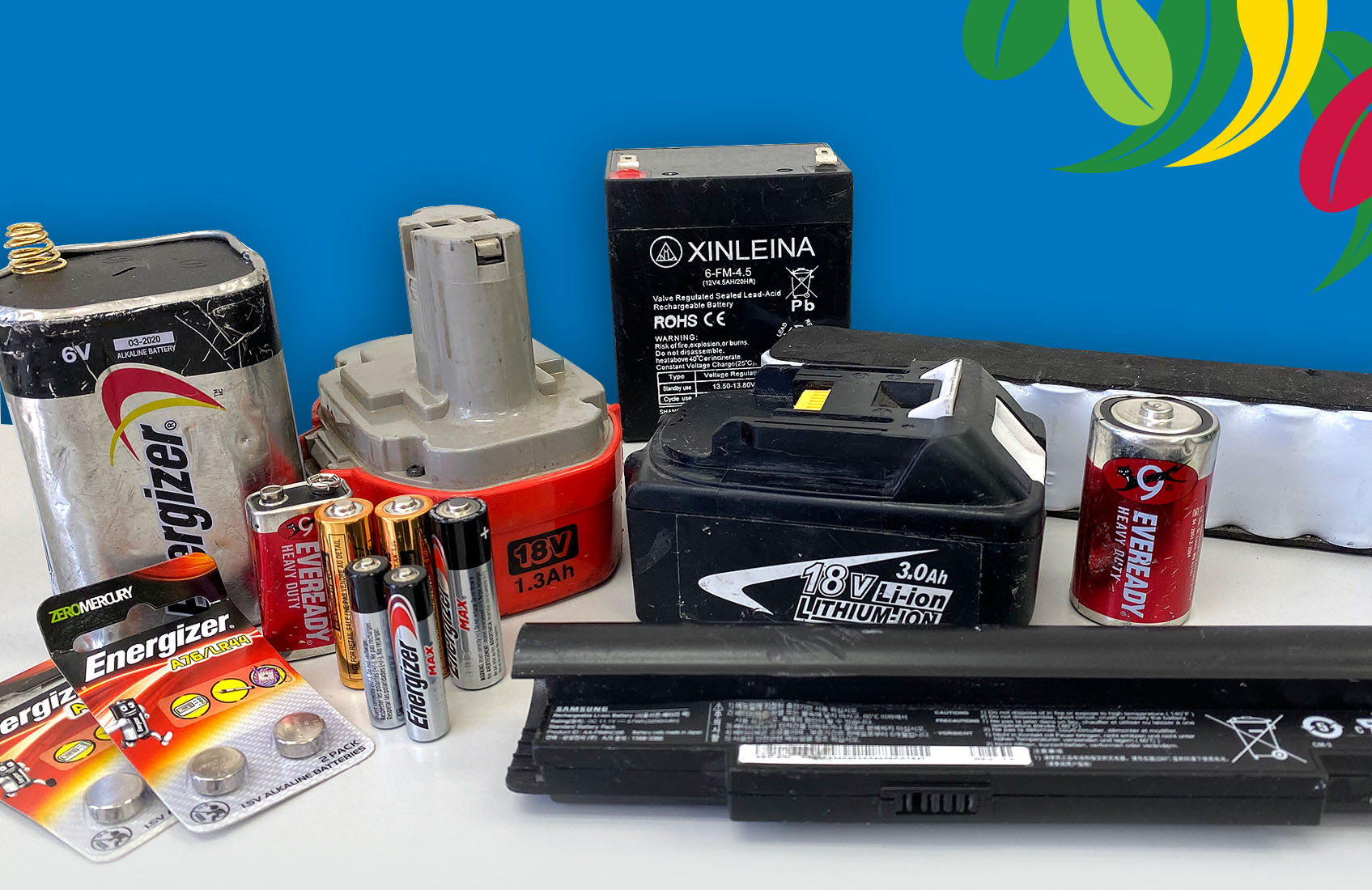 Safe battery recycling
Batteries contain valuable resources that can be recycled over and over so it is important that they are not lost to landfill. However, under no circumstances do they belong in the yellow-lid household recycling bin.
Batteries can catch fire if they are damaged or overheated – such as when they are collected in a waste truck or travel through sorting equipment at a Material Recovery Facility (MRF). This is why they are considered hazardous waste.
All batteries including small (e.g., button and AAA types), lithium, dolphin lantern and even those from cars and electronic waste, can be safely recycled at either of NAWMA's two Resource Recovery Centres (Pooraka and Edinburgh North), free of charge.
Please responsibly recycle your batteries and help keep things like lead, cadmium and mercury out of the environment and keep our MRF staff safe.