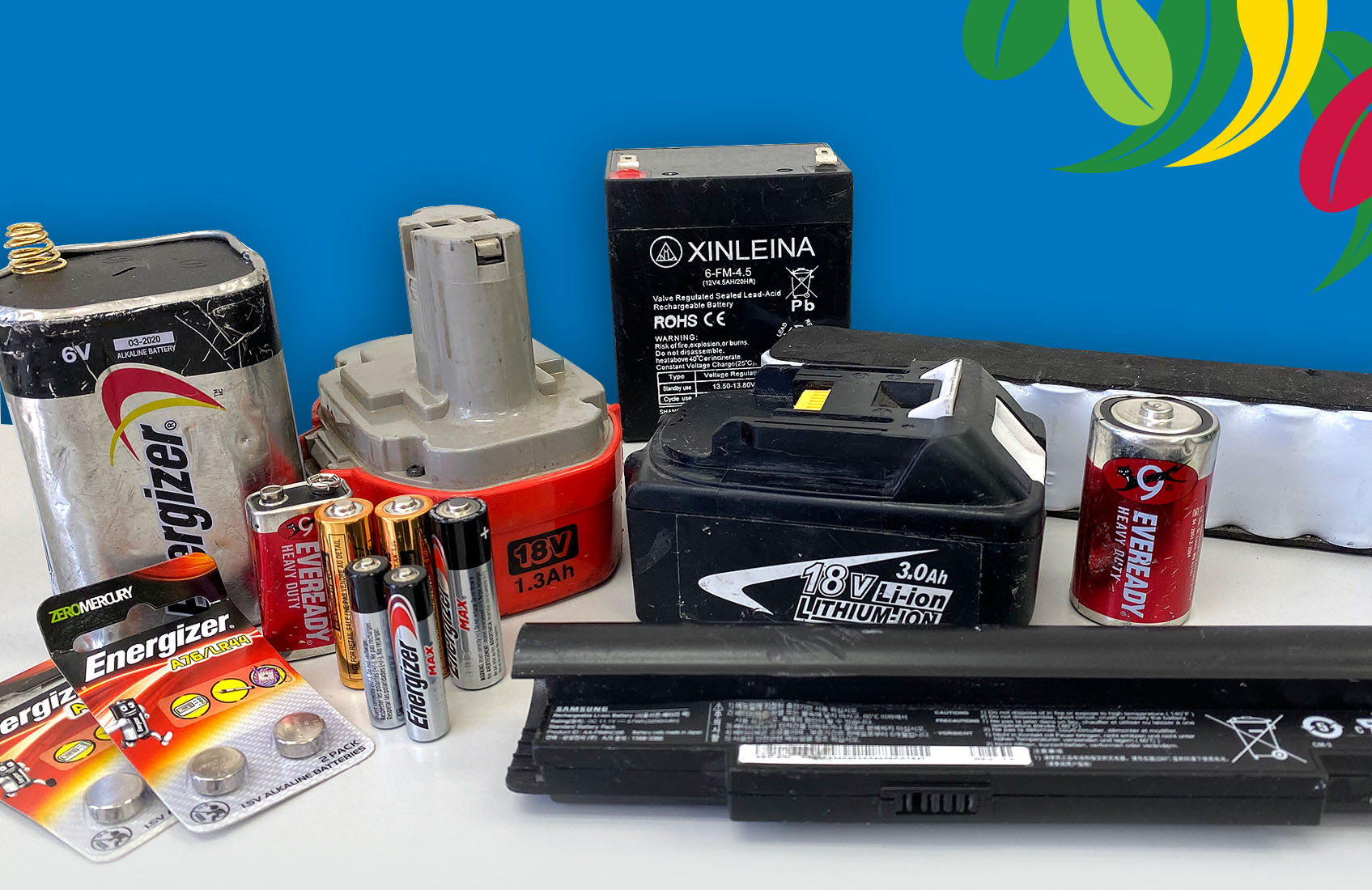 Safe battery recycling
Batteries contain valuable resources that can be recycled over and over so it is important that they are not lost to landfill. However, under no circumstances do they belong in kerbside bins.
Batteries can catch fire if they are damaged or overheated – such as when they are collected in our waste truck, travel through sorting equipment at the Material Recovery Facility (MRF) or are processed at NAWMA's waste processing facility. Lithium-ion batteries can be found in many household devices including phones, tools, appliances, computers, electric bikes and toys. These batteries are highly energy dense, extremely flammable, and difficult to extinguish once alight. Even alkaline batteries can start a fire, especially if they come into contact with metal objects.
Batteries contain many heavy metals and when they are not disposed of correctly can leach toxic chemicals into the environment.
All household batteries including small (e.g., button and AAA types), lithium, dolphin lantern and even those from electronic waste, can be safely recycled for free at either of NAWMA's two Resource Recovery Centres (Pooraka and Edinburgh North). Household batteries can also be recycled at the Playford Library, Stretton Centre Library as well as your local Aldi, Big W, Drakes, Foodland and Woolworths stores, Adelaide Tools, Battery World, Bunnings and participating Officeworks stores.
Lead batteries (car and truck batteries) can be recycled for free at either of NAWMA's two Resource Recovery Centres, Battery World, Batteries Direct, Scouts Recycling, S.A. Battery Sales & Recycling and participating Supercheap Auto stores.
Please make sure your batteries are not lost to landfill.  Responsibly recycle your batteries and help keep things like lead, cadmium and mercury out of the environment and keep our MRF staff safe.  Click here to find your nearest battery drop off point.