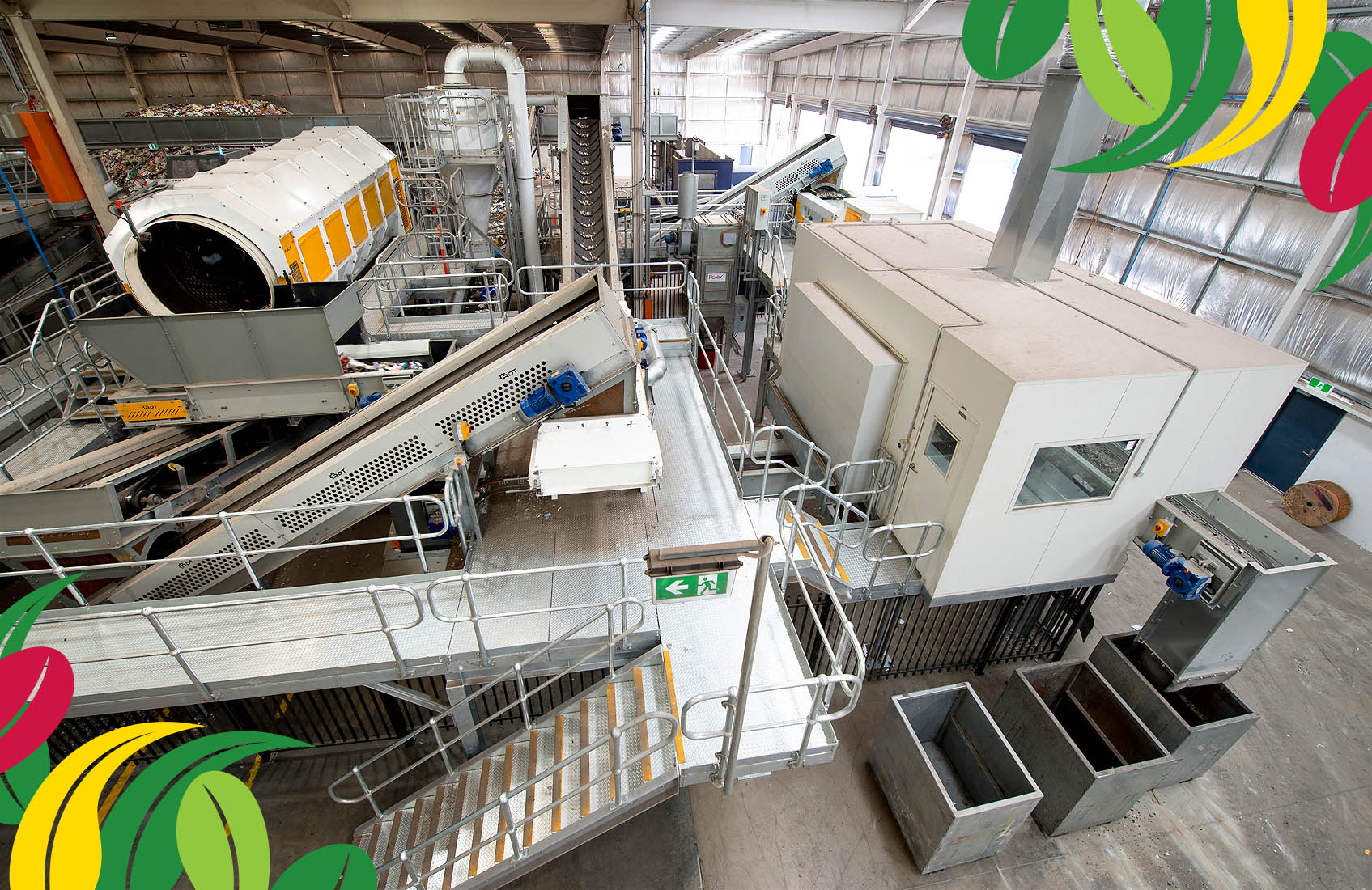 Glass Fines
Thanks in part to a $500,000 grant from Green Industries SA earlier this year, NAWMA expanded its Material Recovery Facility (MRF) at Edinburgh to include a Glass Fines Recovery Plant.  When glass jars and bottles are collected from kerbside recycling bins, they sometimes break. Previously, pieces of glass that were less than 50mm in diameter could not be recovered at NAWMA's MRF and were lost to landfill. The Glass Fines Recovery Plant has a series of conveyor belts, screens, vibrating feeders, magnets and air classifiers that can capture these small pieces.
The Plant is on track to recover approximately 10,000 – 11,000 tonnes of glass fines per annum. Unfortunately, the material is too contaminated with things like plastic, ceramic, stone, aluminium bottle tops and porcelain to be turned back into glass jars and bottles. Therefore, NAWMA has found another way of reusing the material – as a substitute for sand in the base of roads and footpaths. This means that sand doesn't have to be mined from nature and we can create jobs within the local industries that clean and crush the glass fines.
One day soon the base of the footpath you're walking on, might contain glass from jars you put into your kerbside recycling bin. Watch a video of the Glass Fines Recovery Plant in action here.