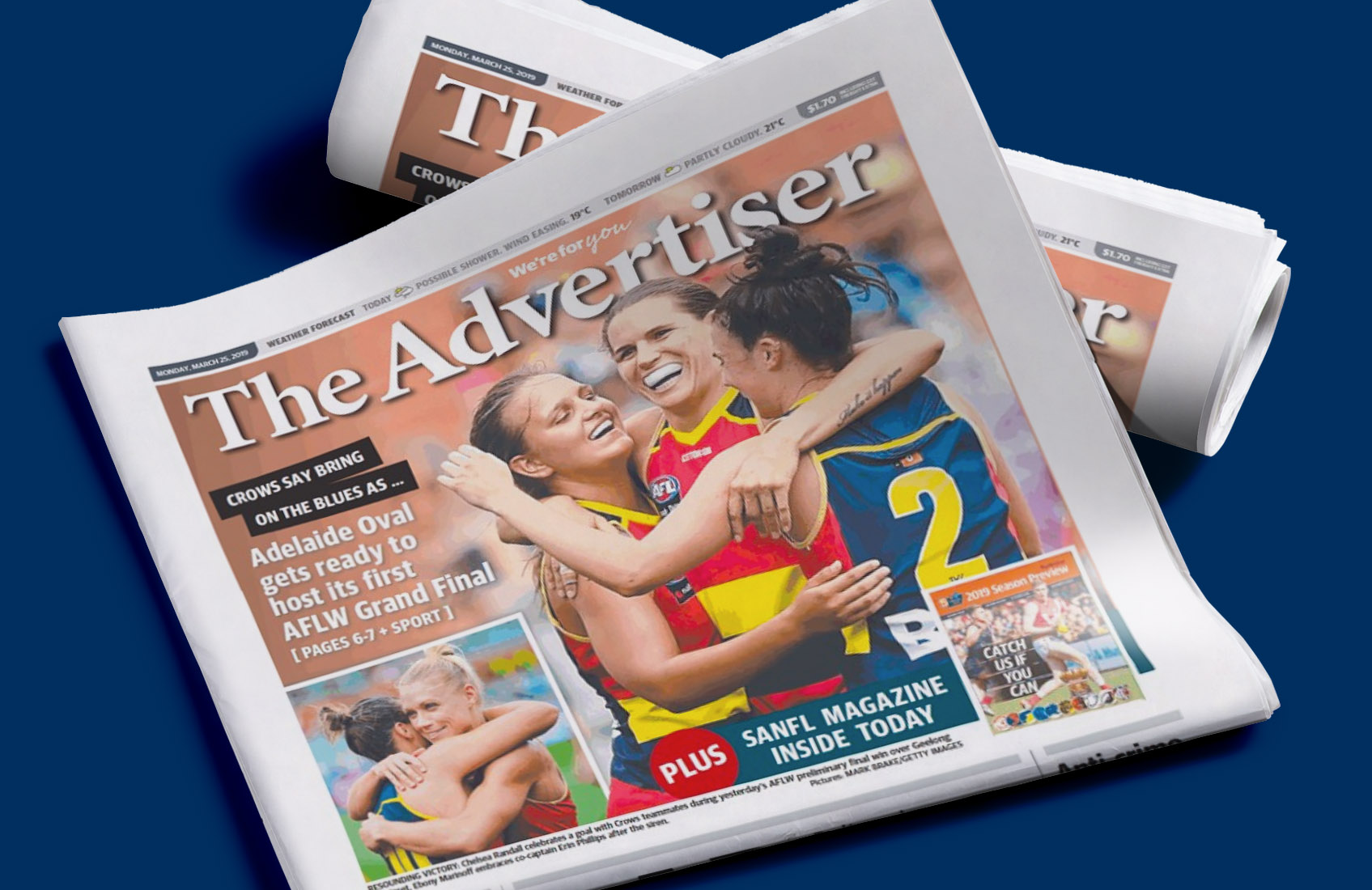 The Advertiser made from your recycled paper
Did you know that paper collected in kerbside recycling bins from the Cities of Salisbury and Playford and the Town of Gawler is used to make newsprint for the The Advertiser?
NAWMA established the circular economy arrangement with Australian paper mill Norske Skog in 2018. Paper collected locally is sent to NSW to be recycled into newsprint which is reused again in Adelaide. After trucks from NSW deliver the newsprint rolls, they pass by NAWMA's MRF to pick up bales of sorted paper. This means the trucks are efficiently being used to transport resources in both directions between NSW and SA.
To ensure the high quality of paper required by the mill, NAWMA invested in a state-of-the-art baler to help bale separated cardboard from the paper stream at its Material Recovery Facility. Watch a video showing the baler installation and expansion of NAWMA's MRF operation here.